Suzan Shehu, MSN, APRN, NP-BC – Nurse Practitioner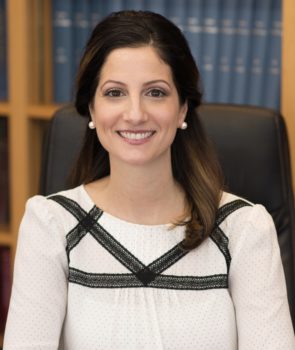 subspecialty: Nurse Practitioner
availability: Shelton office only
Certified: ANCC certified Adult Nurse Practitioner
Certifications: Advanced Cardiac Life Support, & Pediatric Advanced Life Support certifications
Licensure: Nurse Practitioner, Advanced Practice Registered Nurse, Connecticut Registered Nurse
Awards: St. Mary's Hospital Graduate Nursing Scholarship; WCSU Graduate NursingStudent Scholarship
Member: Connecticut Advanced Practice Registered Nurses Society Member; American Nurses Association Member; Sigma Theta Tau Nursing Honor Society Member
Language skills: Fluent in Albanian
Degrees: Bachelor of Science in Nursing –D'Youville College in Buffalo, NY; Master of Science in Nursing, Adult Nurse Practitioner-Western Connecticut State University in Danbury, CT
Experience: Over ten years of experience in acute care with focus on post-surgical patients and critically ill patients while working in post-anesthesia recovery unit and the trauma intensive care unit. Also nurse practitioner experiences include focus on the primary care and long-term care setting treating the acute and chronically ill adult and geriatric population.
As health care providers in pain management, we recognize the complex nature of pain. Pain is multidimensional and affects the mind, body, and spirit which requires a multi-disciplinary approach to treating all kinds of pain. Our goal is to minimize pain with multiple modalities in order to improve daily function and increase quality of life.