What Hurts? Valley Orthopaedic Specialists offers some of the most advanced patient specific treatment options for your bone and joint pain. Our fellowship trained surgeons and ancillary providers are dedicated to restoring motion to your life and getting you back to your daily activities.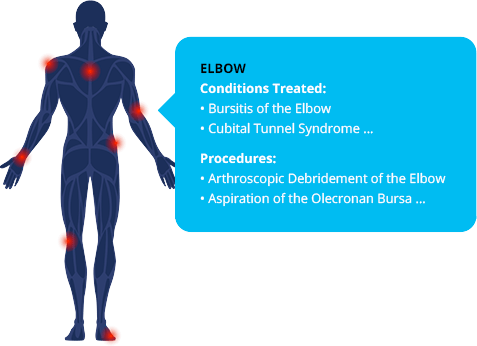 Highly qualified, and caring Physicians. They spent a good amount of time with me during my visits. They are extremely caring and compassionate gentlemen who are truly dedicated to their practice of medicine. The front desk crew is incredibly courteous and very helpful.
I loved Dr Cambria - he was sincere and made me feel very comfortable, he didn't have that clinical bedside manner, he was very personable. He explained all possibilities of what my diagnosis could be and avenues he'd take to avoid surgery or MRI. He reviewed my X-Rays with me and made sure I thoroughly understood my issue. Joanne his assistant and X-Ray technician was very nice and too explained and made me feel comfortable in getting my cortisone shot - she was very personable - I am extremely satisfied with my office visit and so glad Dr Dey recommended me to go there.
Lori is an effective and caring professional. She chose and modified treatment to resolve my knee damage in minimal time. Morgan and Kelly did an excellent job walking me through routines. Thanks to all!
Connecticut Orthopaedic Specialists
Advanced Knowledge. Specialized Care.
Valley Orthopaedic Specialists is a full-service orthopaedic practice dedicated to complete musculoskeletal care. With both general orthopaedic surgeons and fellowship-trained specialists in total joint replacement, foot and ankle surgery, hand surgery, pediatric orthopaedic, and sports medicine, we are the areas most comprehensive orthopaedic surgery practice.