Darryl Whitney, M.D. - Sports Medicine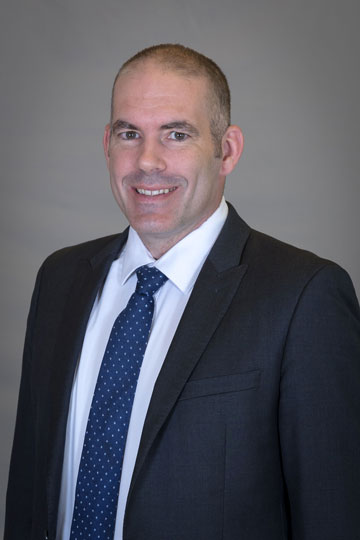 subspecialty: Sports Medicine
availability: Oxford, Shelton
Education and Training
Fellowship: NYU Hospital for Joint Diseases
Residency: Albany Medical Center
Medical School: University of Vermont College of Medicine
Graduate Degree: Simon Fraser University, M.S. Kinesiology
Undergraduate Degree: University of Southern Maine, B.S. Exercise Physiology
Special Interests/Procedures: ACL Reconstruction, Meniscal Repair, Articular Cartilage Repair, PRP Injections, Arthroscopic Rotator Cuff Repair, Shoulder Instability, Labral Repair, Total Shoulder Replacement, Total Knee Arthroplasty, Total Hip Arthroplasty, Sports Medicine and Athletic Injuries, Fracture Care
Board Certifications: American Board of Orthopaedic Surgery (ABOS)
Professional Organizations: American Academy of Orthopaedic Surgeons (AAOS), American Orthopaedic Society for Sports Medicine, Arthroscopy Association of North America
Hospital Affiliations: Griffin Hospital, Surgical Center of CT, St. Vincents Medical Center
Dr. Whitney is a board certified orthopaedic surgeon with additional fellowship training in Sports Medicine. He serves on staff at Griffin Hospital and has privileges at St. Vincent's Medical Center and The Surgical Center of Connecticut.  In addition to treating athletes and patients of all activity levels he serves as the team physician for Naugatuck High School.
Dr. Whitney received his B.S. in Exercise Physiology from University of Southern Maine where he was also a scholar track athlete. Following medical school and residency he continued his passion for treating athletes by completing an intensive Sports Medicine Fellowship at New York University where he worked with the Jacksonville Jaguars football team as well as the NYU and LIU athletic teams.
Dr. Whitney specializes in ACL reconstruction, Meniscal Repair,  Articular Cartilage Repair and Biologic Treatments for Sports Injuries, Arthroscopic Rotator Cuff Repair, Labral Repair, Shoulder Replacement Surgery, Fracture Repair, as well as non-operative care of sports related injuries and fractures.
In his spare time, Dr. Whitney enjoys running, hiking, and spending time with his wife and son.
Dr. Whitney on why he chose to become a Sports Medicine physician:
"I love sports! I have played my entire life and continue to be active in playing sports and providing sideline coverage. As an orthopedic surgeon I enjoy impacting a patients's return to sporting activity, which can dramatically improve their overall health and happiness.  I like getting patients back to doing the things they love." – Dr. Whitney